After the independence of India, in the wake of significantly increasing emphasis being laid on the importance of education, people of the working class who had to discontinue their studies midway, had developed an urge and desire for reembarking on the pursuance of education and higher studies. Prof. Nathuram Khadgawat was one of many in Bikaner who realized the importance of creating an avenue for educating such people.
On the 9th of August 1948, on the occasion of August Kranti Diwas, the selfless efforts of Prof. Khadgawat came to fruition. Eminent personalities in the fields of education and literature and respected philanthropists came together to support his cause. Bharatiya Vidya Mandir was established, inspired and guided by Shri Moolchand Pareek, Shri Girdhardas Mundhra, Shri Narrotamdas Swami, Shri Shambhudayal Saxena, Shri Agarchand Nahata and Shri Falgun Goswami, ably supported by Shri Satyanarayan Pareek, Shri Madhodas Vyas, Shri Someshwar Pandya, Shri Bhanwarlal Mahatma and Shri Babulal Vyas with financial assistance of Khushalchand Daga, Shri Ram Gopal Mohata, Shri Shrigopal Mohata, Shri Bhagirath Mohata, and Shri Motichand Khajanchi.
On the 19th of August, 1948 on the auspicious occasion of Rakshabandhan, the Education Minister of Rajasthan inaugurated Bharatiya Vidya Mandir in Bikaner. The organisation would aim to provide education for the section of people who did not have enough education due to lack of opportunities or being financially challenged for which they had to discontinue their educatoin for working to support their families and who were desperately eager to reembark on their academic journey. The organisation also had an agenda of education for women and children as well as research work related to Indian Culture.
In 1954 Bharatiya Vidya Mandir took management control of Rajasthan Bal Bharati, a primary school established in Bikaner on the 15th of August 1949.
On the 1st of July 1957 Bharatiya Vidya Mandir Shodh Pratisthan was established and on 1st April 1970 the Central Council was formed. Ever since, various research work on education and literature and culture have been conducted by these organisations.
In 1971, 'Vaichariki' a quarterly research magazine was published and with this Bharatiya Vidya Mandir began its publishing books on literature, culture and history. Since 1971, innumerable books glorifying and detailing various aspects of the culture of Rajasthan and India, like Gogaji Chauhan Ri Rajasthani Gatha, Pracheen Kavyon ki Roop Parampara, Naagadaman, Ranmall Chhand, Mauktik, Amiya Halahal Madbhare, Bharatiya Tatwa Chintan, Rajasthani Lok Mahabharata, Sukhi Jeevan, Krishna Avatar and Vaman Viraat have all been published by Bharatiya Vidya Mandir.
For over four decades, the organisation functioned smoothly but fell then into rough waters as due to inflation and increasing financial burden, the running of the organisation slowly became very difficult. The organisation eventually recovered, having received financial aid and support from the likes of Seth Govind Das Malpani, Thakur Prem Singh, Shri Shankar Sahay Saxena and Shri Anil Bardia. From its very inception, the organisation had the unflinching financial and administrative support of Seth Girdhar Das Mundhra, who was a member of the organisation as well as the President of Rajasthan Bal Bharati. He had plans of constructing a building for Bal Bharati for which land had already been purchased. But his death spread uncertainty over all plans. Both his sons Shri Madho Das Mundhra and Shri Jagmohan Das Mundhra were also associated with the Bharatiya Vidya Mandir. Shri Madho Das Mundhra decided to support the cause of this four decade old body. At the request of the management committee of Bharatiya Vidya Mandir, Shri Charity Trust, whose Managing Trustee was Shri Madho Das Mundhra, agreed to fund and take responsibility of extending all financial support to the organisation. On the 1st of April 1988, Shri Charity Trust formed Shri Girdhardas Mundhra Sikshan Sansthan which became the governing body for all the organisations and initiatives under Bharatiya Vidya Mandir. On this occasion most of the existing organisations were given new names by which they would be known in future.
Girdhardas Mundhra Vidya Mandir Ratri Senior Uccha Madhyamik Vidyalaya (previously Bharatiya Vidya Mandir Ratri Vidyalaya).
Girdhardas Mundhra Bal Bharati (previously Rajasthan Bal Bharati)
Bharatiya Vidya Mandir Shodh Pratisthan would retain its name
Girdhardas Mundhra Sikshan Sansthan Kendriya Karyalaya (previously Bharatiya Vidya Mandir Kendriya Karyalaya)
The rest, including affiliations, staff, grants, associates and administration remained the same. The various arms of the governing body – its various institutes and organisations, still dedicate themselves to the original dreams of the founders of the organisation-
Quality education for boys and girls, for the underprivileged.
Night education for adults who didn't have sufficient opportunities
Training women in traditional trade and crafts to made them independent earners.
Spreading awareness of the Indian culture and heritage.
Collection and preservation of ancient artifacts, manuscripts and inscriptions.
Establishing museum and library for enabling research work related to Indian culture.
This noble idea and unique effort of Bharatiya Vidya Mandir stimulated admiration in many leading scholars and top organizations wanted to grace the organisation and be a key part of this eternal process. Amongst them is Simplex Infrastructures Limited, a pioneer in the construction sector which is head quartered in Kolkata. The people at the helm were deeply inspired and were desirous of participating in the process of preservation and propagation of Indian Traditions.
In 2005 Simplex Infrastructures Limited officially became a benefactor of Bharatiya Vidya Mandir with a keen interest in broadening the areas of its social efforts. Subsequently the Publishing Division of Bharatiya Vidya Mandir was shifted to Kolkata. In 2010 'Vaichariki' became a bi-monthly magazine, with its first issue published in May-June. It became increasingly popular with around 4500 copies of every issue being distributed. The publishing efforts include books and periodicals about the research work of various pundits of Indian heritage, spreading knowledge about the roots and foundation of a very old civilization. Bharatiya Vidya Mandir also regularly organises seminars on various subjects related to Indian History, Culture, Literature, Art, Religion, Spirituality and Science. These events are graced by various foreign dignitaries and leading scholars from all corners of the country.
During the course of their association, these two organizations also decided to embark on a journey to address a very burning issue. A problem plaguing all fields of work and professions is the lack of quality, trained workers. Our education system, businesses and society in general, are all to blame, by doling out degree centric education to our youth. More than 85 % of our youth do not have the opportunity to study past primary school. As for the 15 % who do, they focus on attaining degrees, not developing skills required to sustain themselves in a professional field of work. This has troubled governments and industries alike, leading to creation of courses and institutes, but barely solving the problem.
The cause of this problem is deep rooted. Rural youth are slowly becoming disenchanted with traditional family handicrafts and rejecting them due to their desire for an urban way of life, and are studying for jobs or moving towards more modern ventures or entrepreneurship. This is creating a skill gap. Many people are working as unskilled workers under skilled workers for years and remaining semi-skilled which is not meeting the vast need of skilled workers.
To alleviate this situation, Bharatiya Vidya Mandir and Simplex Infrastructures launched the 'Workers Development Programme'. This is an an unique developmental course which was designed with a balance of practical and theory sessions on civil engineering trades, infused with enriching sessions on human value and regular sessions of physical training at Project Sites.
There is a great need for supervisors and foremen, the people who do the actual interaction with workers for getting the work done. For that, along with theoretical and practical knowledge, they need managerial tricks and capabilities which they have to obtain only through years of experience. There are around 3500 degree engineering colleges in the country and as many diploma colleges, but there are still no colleges for producing supervisors/ foremen. Amidst such turbulence these two organizations have introduced a 'Supervisors' Development Programme' with an unique idea of giving theoretical and practical training on major subjects of civil engineering, since the category do not have any technical education as well as inputs on communication and behavioral skills, philosophy, psychology and physical education, so as to produce complete, trained and skilled supervisors/foremen with the spirit of positivity and dedication towards organizational growth and individual improvement.
With its belief in nurturing talent and enabling through training, this group has launched various other skill-based training programs on increasing employability of fresh GETs and Diploma engineers. Courses like "Junior Engineers Development Programme" for Diploma engineers & "Graduate Engineer Trainee Development Programme" for GETs are sets of skills which are taught to the freshers of Civil/ Mechanical and Electrical streams. With technical skills these programs also carry a distinguishing feature; managerial skills which will help them understand and improve their managerial capacity for handle groups and projects efficiently. All their training programs essentially have sessions on human values, attitude development, psychology and philosophy as well as physical training which aim a holistic growth of the individual
Also there are many other initiations of Learning & Development:
Store Keeper Development Program
Health and Safety Development Program
Human Resource and Administration Development Program
Building Maintenance Development Program
Machine Operators and Mechanic Development Program
Plant Supervisor, Plant Superintendent and Plant Engineer Development Program
Commercial Development Program
All the trainings, theoretical as well as practical, are conducted at the project sites of Simplex using their infrastructure and the trainers are internal and external experts. The trainees can see the actual work process in their presence and get a first hand feel of the skills that they are being trained on. This is a novel arrangement for passing on practical knowledge by experienced professionals. Till date around 15000 Workers, 1000 Supervisors, 500 Foremen, 150 Engineers, 350 Overseers, 200 Storekeepers, 100 Commercial/ Administration officers have been trained, with significant augmentation of their skill levels observed at work.
Bharatiya Vidya Mandir is steadfastly adhering to its principles set around seven decades back; of making holistic education and knowledge available for all and thus building a stronger and progressively better nation.
---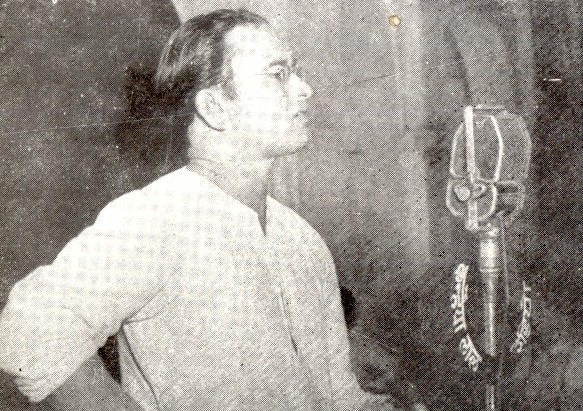 ---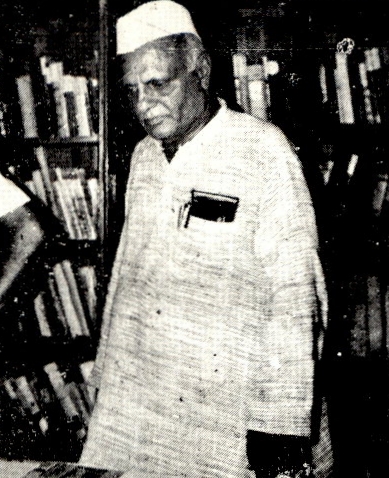 ---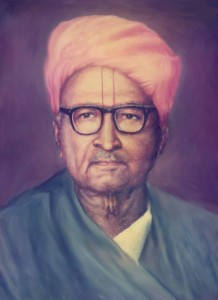 ---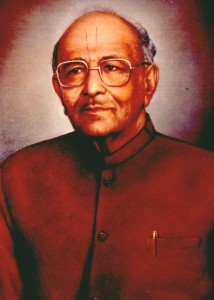 ---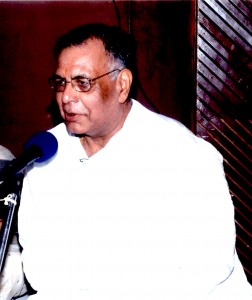 ---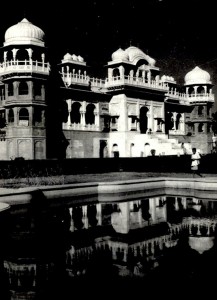 ---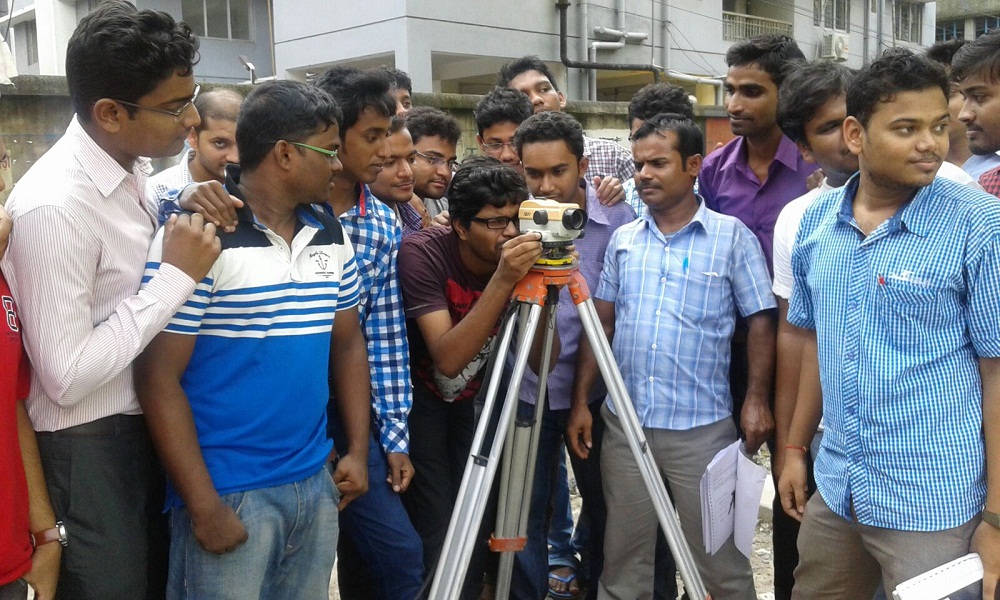 ---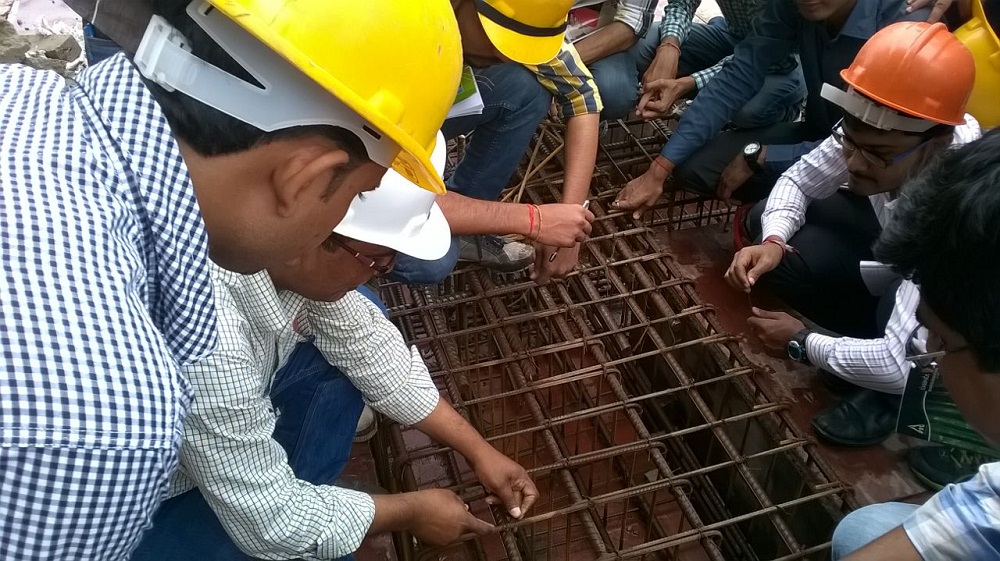 ---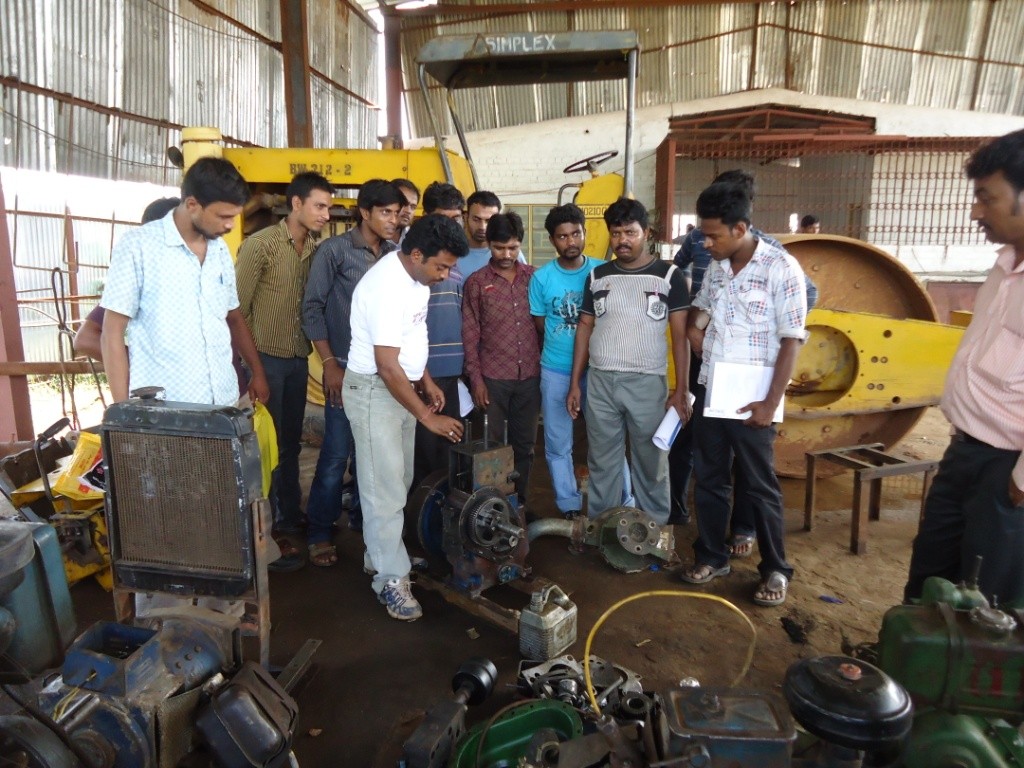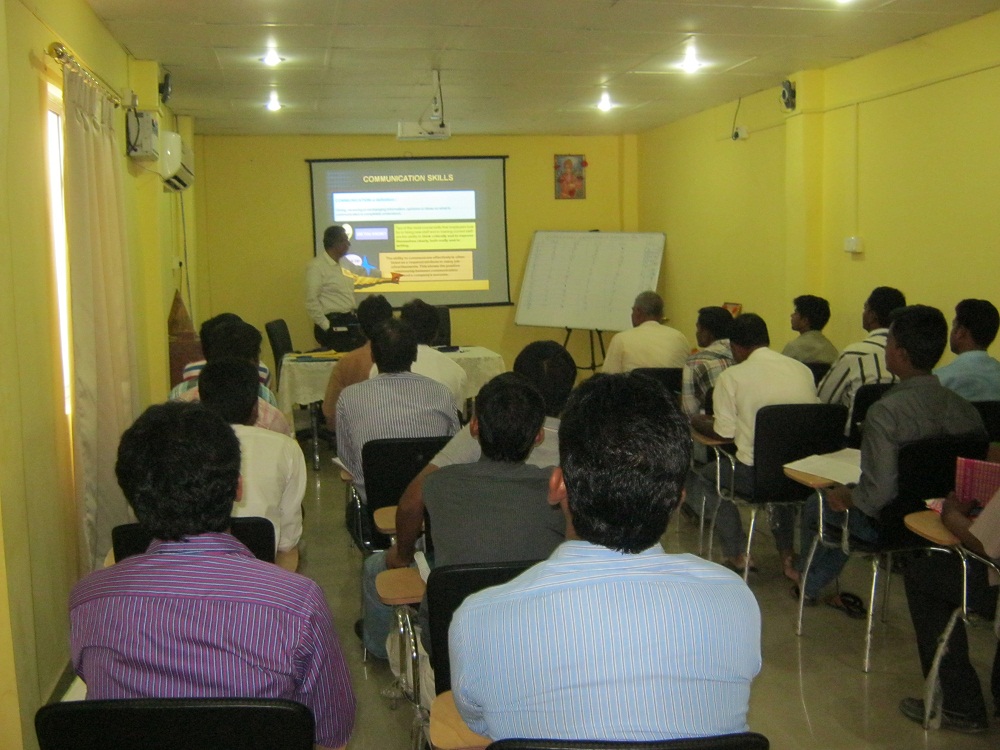 ---