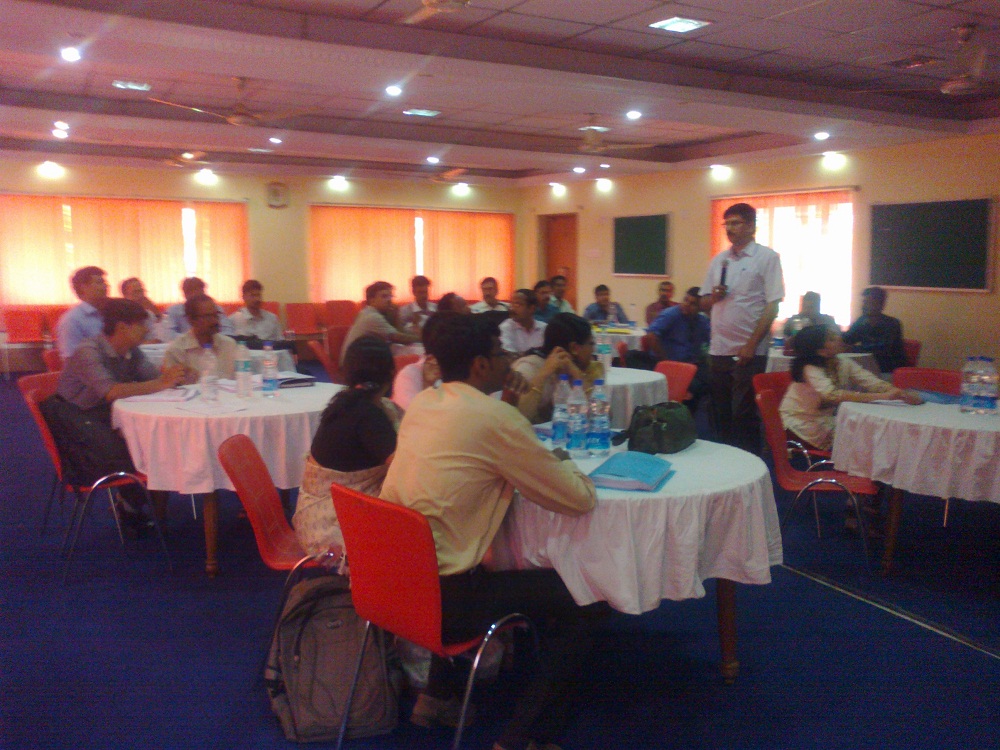 Objective: This programme gives the basic idea & knowledge about the tricks & techniques of Construction Management with an aim to improve the managerial capacity for effective management of project site.
The course was very enriching.True professional very helpful and dedicated. Boosted my self confidence.The support team was fantastic.
Duration: 2 days
Eligibility: Civil Engineer with minimum of 2 years of experience
Modality: Classroom Training, Practical demonstration & Practical at project site.
Batch Size: 25-30
Faculties/Instructors: Industry based experienced Faculty/Instructor.
Course Materials: A lesson book with CDs, AV Aids, Films, Register etc.
Practical Training Centres: Construction project sites.
Course Curricula: Introduction to Project, Resources, Planning, Resource Scheduling, Construction Schedule, Work Procedure, Planning Construction Manpower, Materials & Equipments, Cost Management, Quality Management, Human Resource Management, Project Monitoring, Evaluation & Control, Productivity & Work Study Techniques, Risk Management, Safety Management & other functional
responsibilities.
Evaluation Process: Written Test, Performance Monitoring & Assessment.
Benefits: Idea about various subjects of Construction Management with all demonstration, clarification & practical. Hands on practical exposure at construction project sites.
Facilities: Training Hall with all modern facility for theory session & Real construction sites for practical.
Certification: Certification on merit basis on successful completion of the training programme.